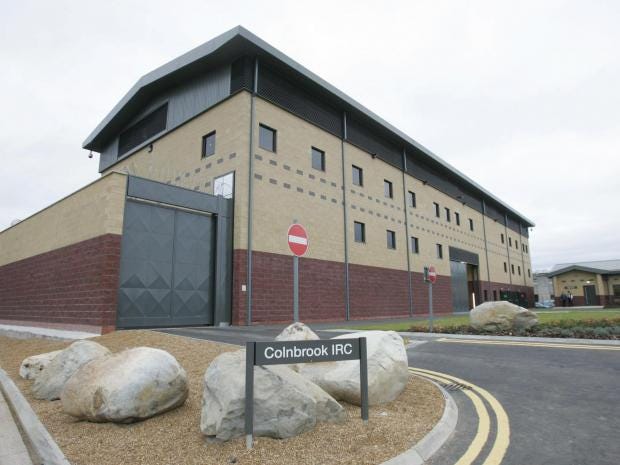 Man charged with murder after assault at London immigration centre
Tarek Chowdhury, 64, was taken to hospital after the incident but later died
A man has been charged with murder following an assault at an immigration centre in greater London.
Police were called to the incident at Colnbrook Immigration Removal Centre in Harmondsworth in the west London borough of Hillingdon at 9.15am on Thursday.
The 64-year-old victim Tarek Chowdhury was taken to hospital but died at 9:30pm, Metropolitan Police said.
The suspect, who was in the care of the centre, will appear in custody at Hendon Magistrates' Court on Saturday.
He was one of three men, aged 31, 32 and 35, arrested on suspicion of attempted murder after an investigation by detectives from the Metropolitan Police's Homicide and Major Crime Command was opened up following the incident.
The other two men were released without charge.
From: http://www.independent.co.uk/news/uk/crime/man-charged-with-murder-after-assault-at-london-immigration-centre-colnbrook-immigration-removal-a7453421.html
Vocabulary:
to be charged with – attribute responsibility to, blame
murder – to kill illegally
incident – a single distinct event
to be in custody – a state of being confined (usually for a short time)